Product Description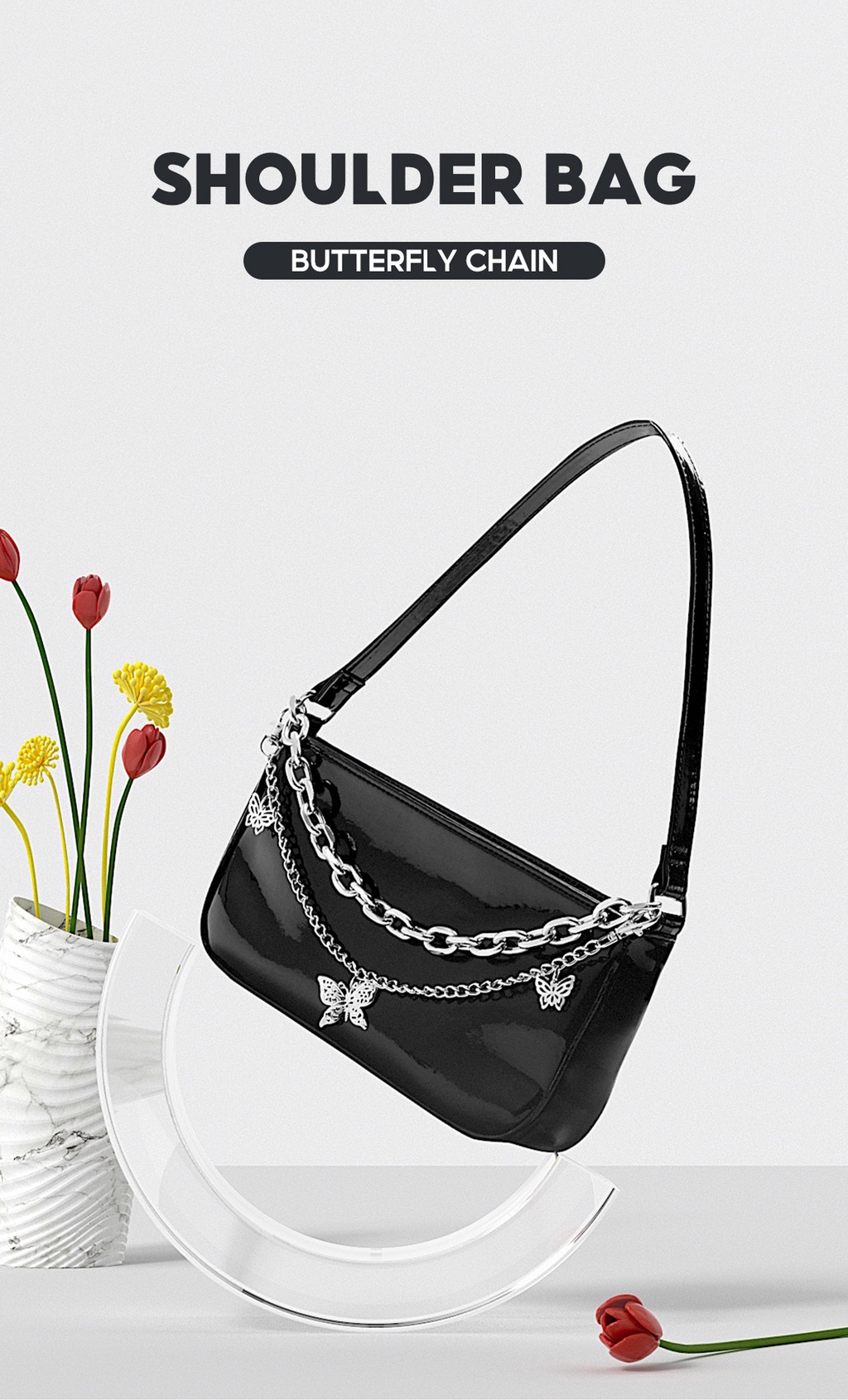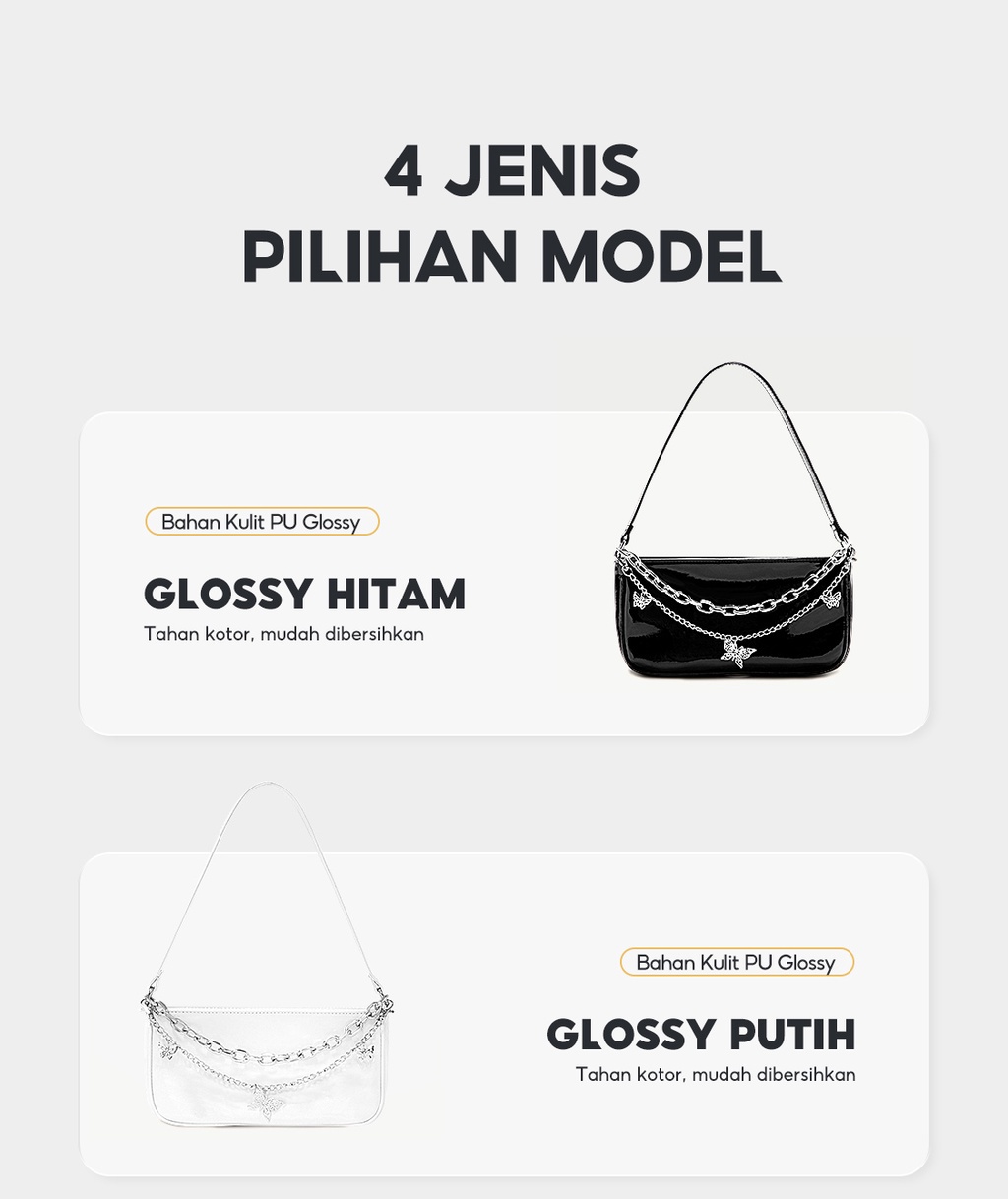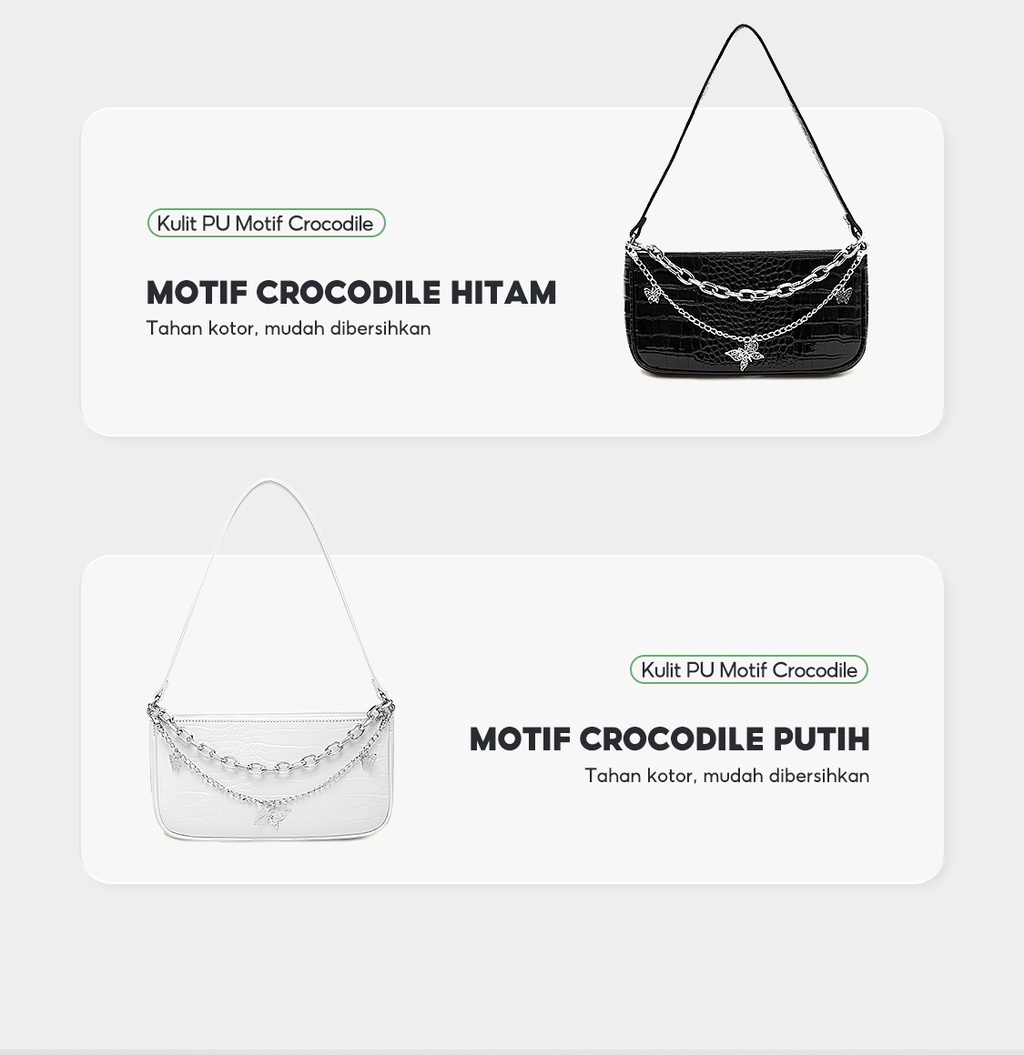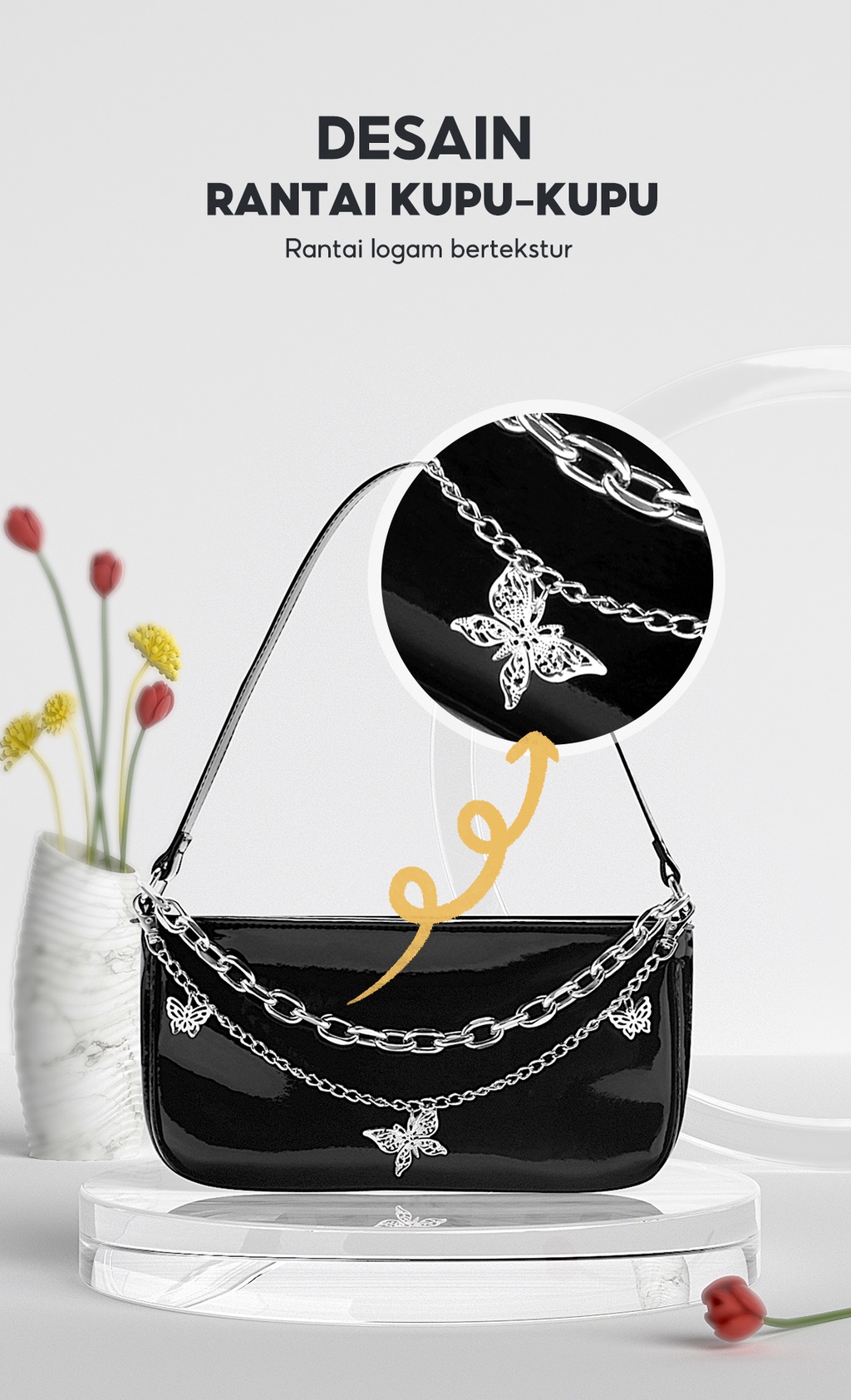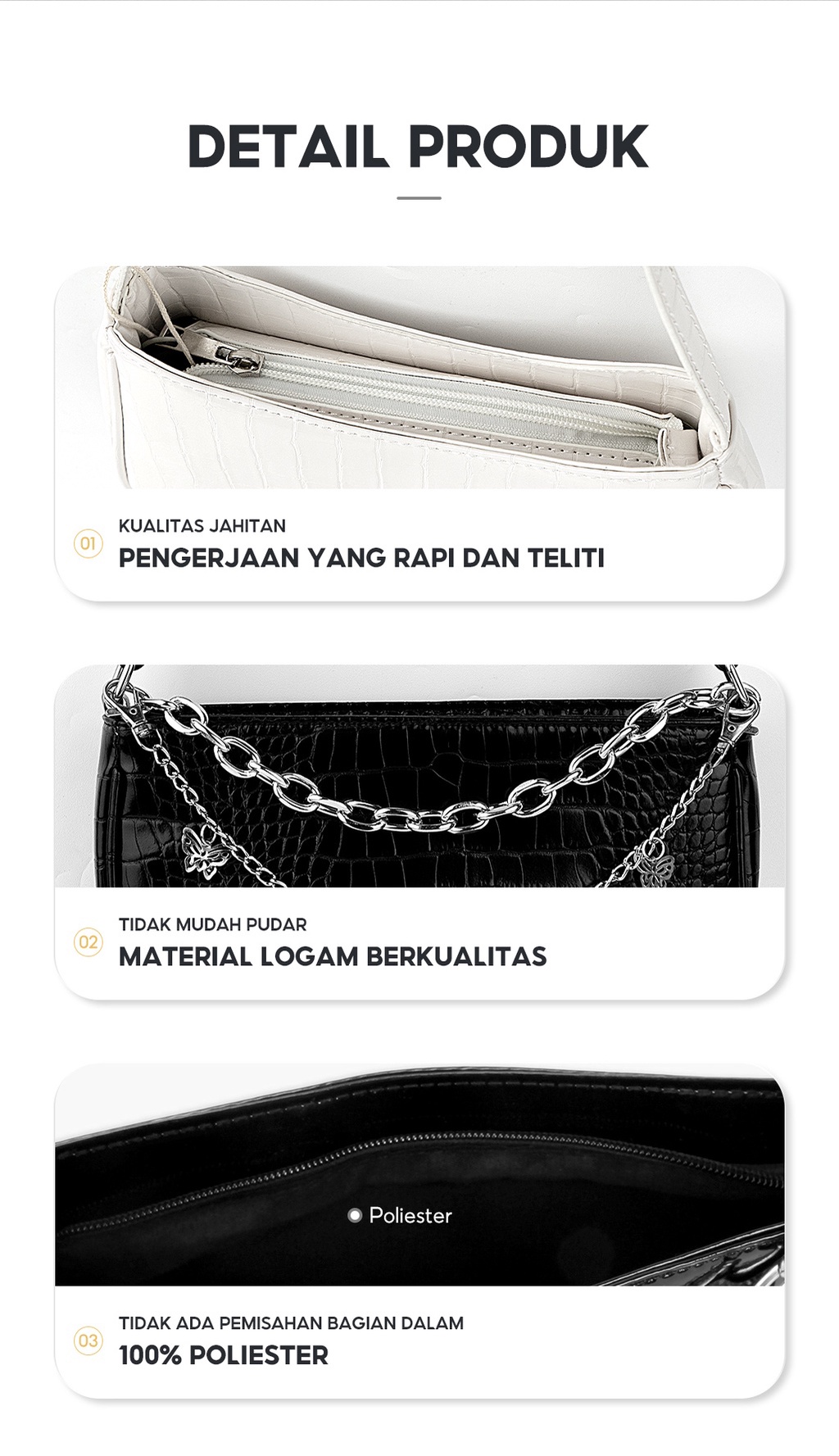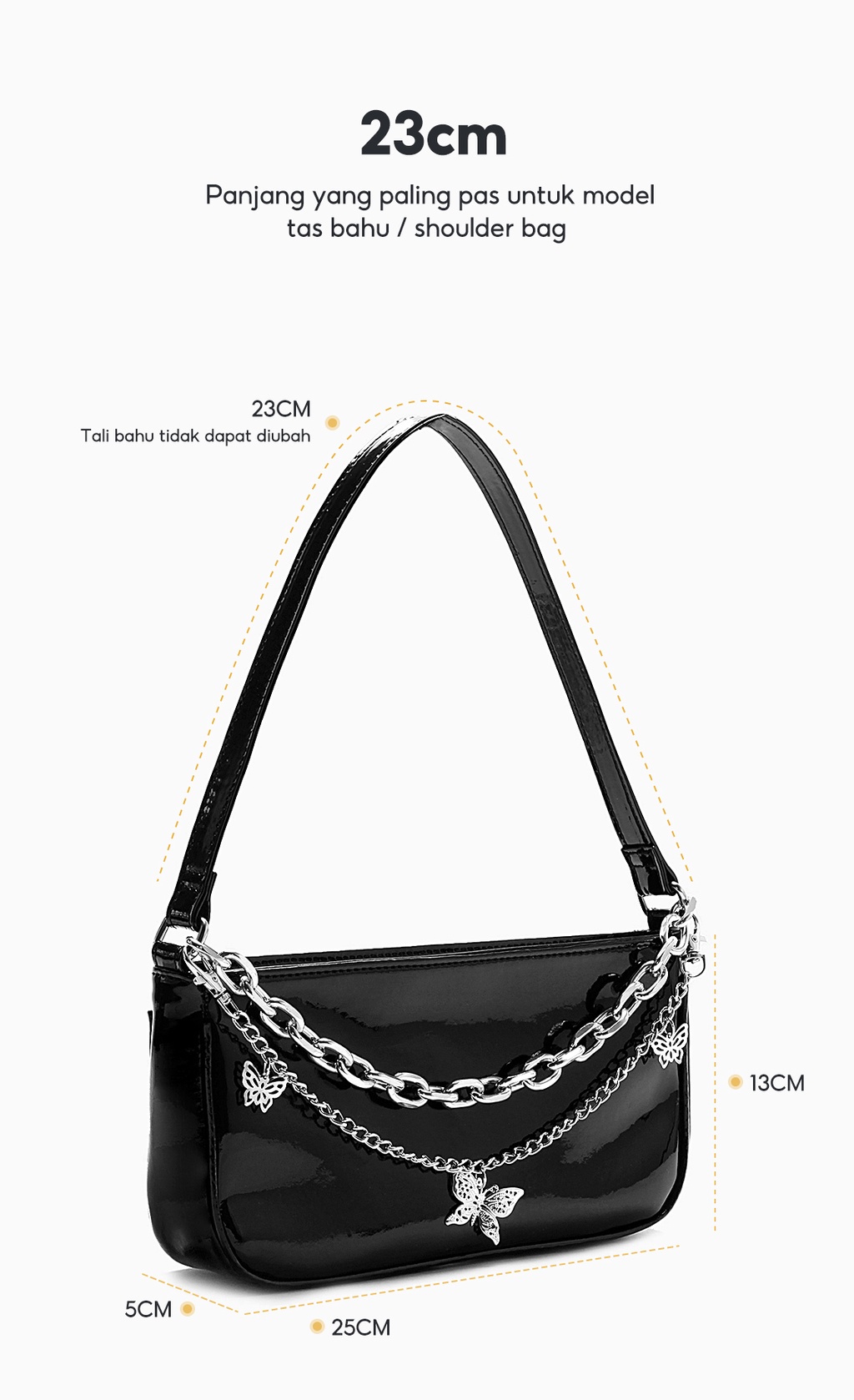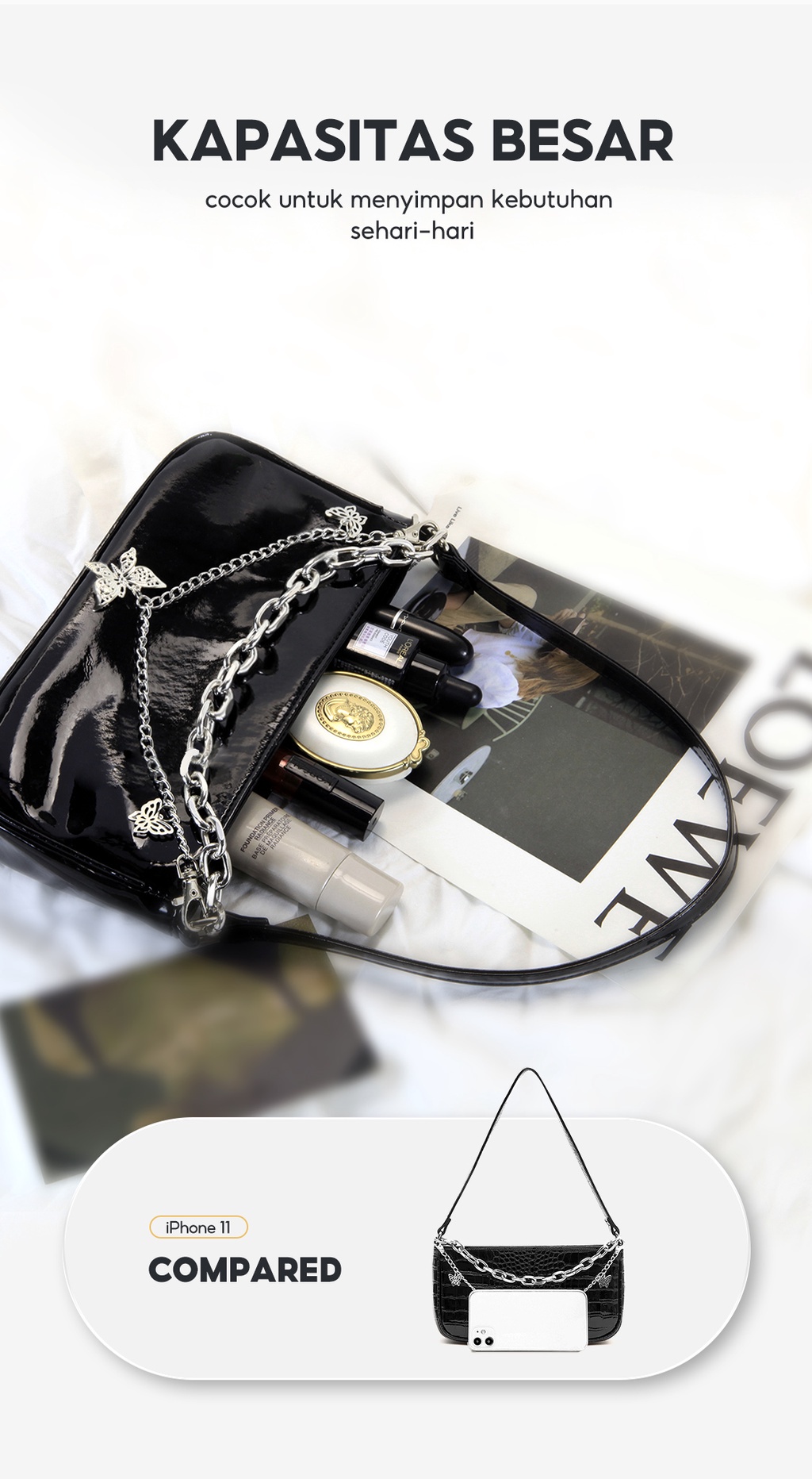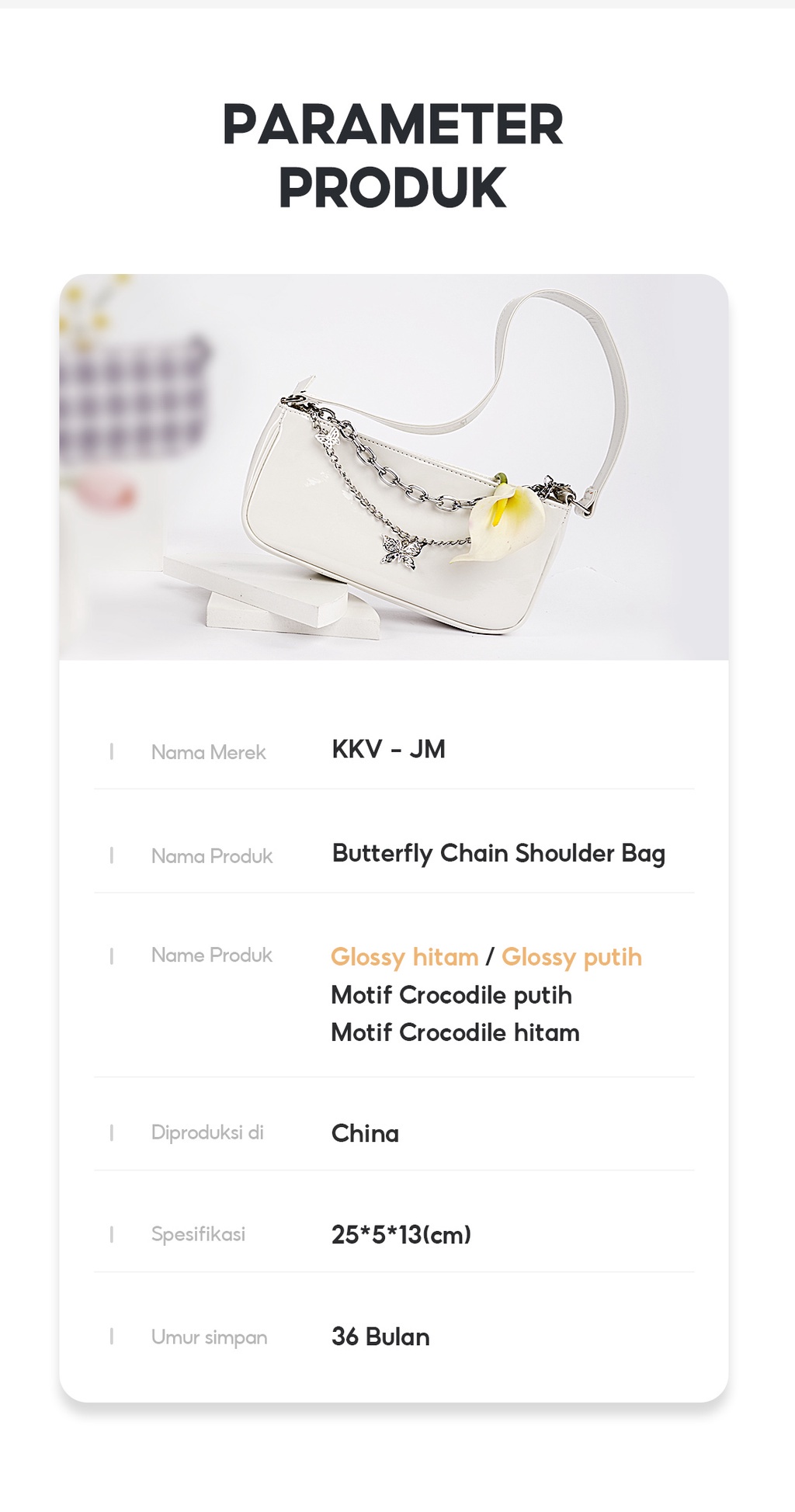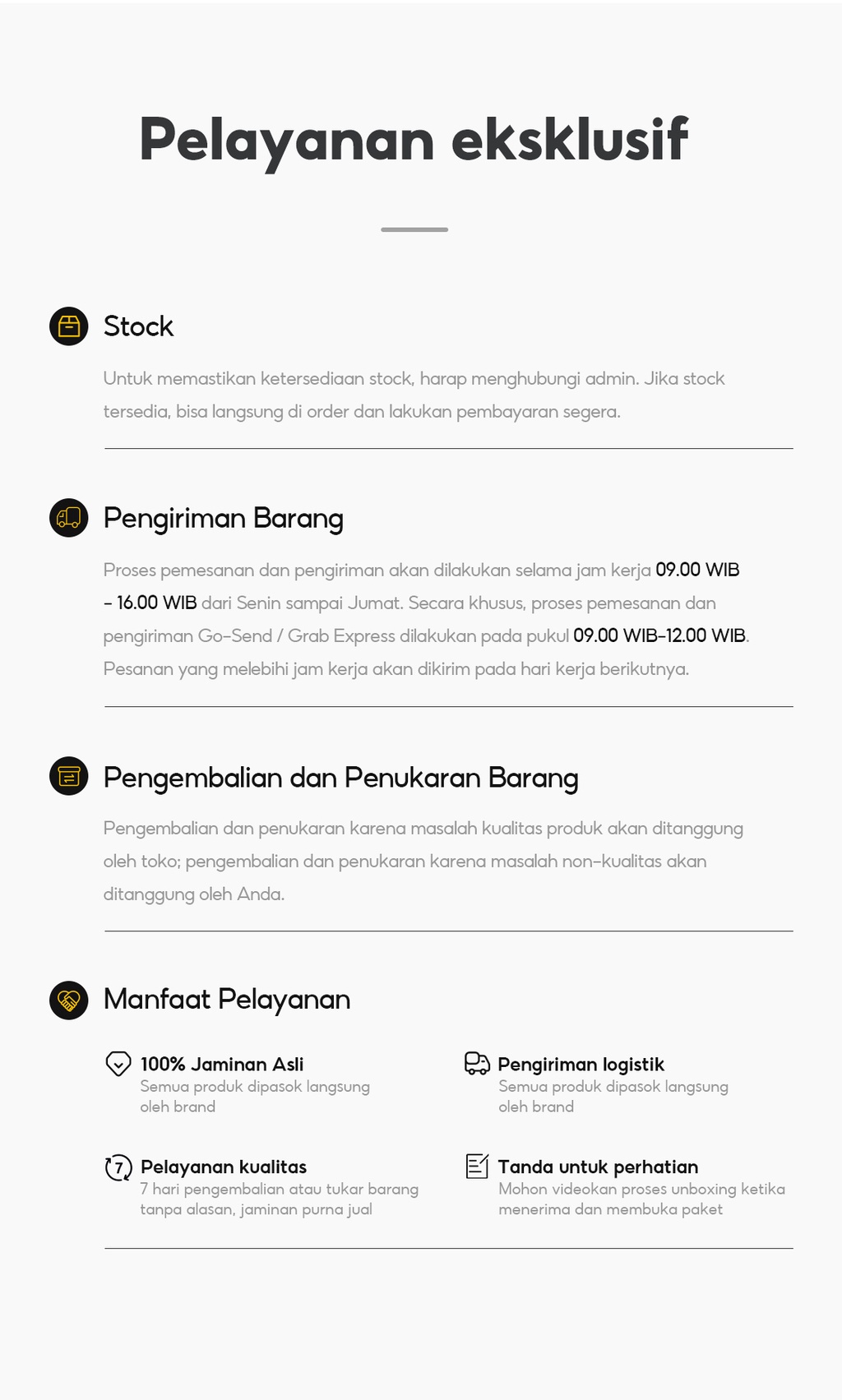 KKV-JM BLACK PATENT LEATHER BUTTERFLY CHAIN UNDERARM BAG
🛍Tas yang sangat modis dan awet muda.
💖Ini adalah pasangan yang baik saat kamu bepergian.
🌸Ini adalah gaya yang paling populer sekarang. Ini membuat kamu menjadi pelopor mode.
Thank you for choosing KKONLINE and we look forward to exploring a new creative lifestyle for you.We are committed to selecting products that people loved and are useful,and selecting the best suppliers and brands.KKONLINE always believe in high quality and exceptional customer service can help us grow quickly.Hope you enjoy this shopping.
Summary of Selling Points
1.Bisa menyimpan HP, dompet, makeup, power bank dll 2.Bentuk lebar dan tidak mudah terlipat 3.Dilengkapi dengan rantai kupu-kupu, bahan logam berkualitas tinggi 4.zipper berkualitas, mudah ditarik dan tidak tersangkut 5.Bahan PU��tidak mudah berubah bentuk dan rusak
*Title

Precautions

Instructions

Brand introduction

*Size Information

#Shoulder bag
# tas pundak
#rantai kupu-kupu
#KKV Online
#New e-commerce supply chain